Bradley Shepherd, DC
Chiropractor

Maintenance Chiropractic

Nutrition Counseling

​Meridian Therapy

​Online nutrition evaluations

Telemedicine Available for TX and NM
---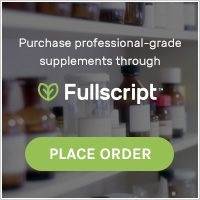 ---
Chiropractic Techniques

​Diversified

​This is a standard chiropractic technique that involves a "cracking" of the spine and joints of the body

Thompson Drop

​This technique uses a specialized table that does not involve any twisting in order to adjust the joints of the spine

Activator

​A handheld instrument is used to target specific joints of the spine or extremities

Myofascial Release techniques

​These techniques are used on tight muscles and soft tissues to decrease tension in those soft tissues
---
Nutrition forms an integral part of my approach to treating the whole body, not just a complaint in isolation. This service is fundamental to ensuring my patients' long-term health and wellness, in addition to maintaining healthy joints and soft tissues.​

Some conditions that can be treated with nutrition include headaches, fibromyalgia, digestive problems, weight problems, musculoskeletal problems, fatigue, and many more!

​ Learn more about whole food supplements here.
​
---
---
Transparent Rates:​

Value

First Office Visit (includes exam and treatment)

Adjustment 5 spinal regions

$40

Adjustment 1-2 regions

$25

Extremity Adjustment

$25

​

Meridian Therapy

(including graph and Adjustment)

$50

Acugraph Only

$20

Telemedicine

(NM and TX only)**

​​

$25

@ 15 minute increments

$25

@ 15 minute increments

Follow-up examination*

​​

$50

​

$5

per muscle group or region
*Follow-up examinations are done every 12 visits or every 6 months (whichever is sooner) or if it has been over 90 days since your last visit. This cost includes treatment
**Telemedicine is via a secure, private, HIPAA compliant online portal
​~Pricing is subject to change with or without notice~
---